Hello Blogland... It's high time to dust off the three foot of dust that has accumulating. I haven't touched this blog in months, it almost feels like learning how to ride a bike again. But thanks to Google's intuitive WYSIWYG interface, it's not too bad (minus the photo editing...coughcough).
Thanks to my brilliant, honest friend Leslie I found the courage to dig this old blog up and make a re-appearance. She pointed me to this great page called Blogging without Obligation. And I love how Leslie reminded me that if I feel like jumping in I should just jump back in, and not blog for the sakes of blogging. Or feel like I need to apologize. Or feel guilty. Or obligated to explain. Or feel overwhelmed or anxious to start again ... or whatever reason there may be...?
So here is my one reason to resurface...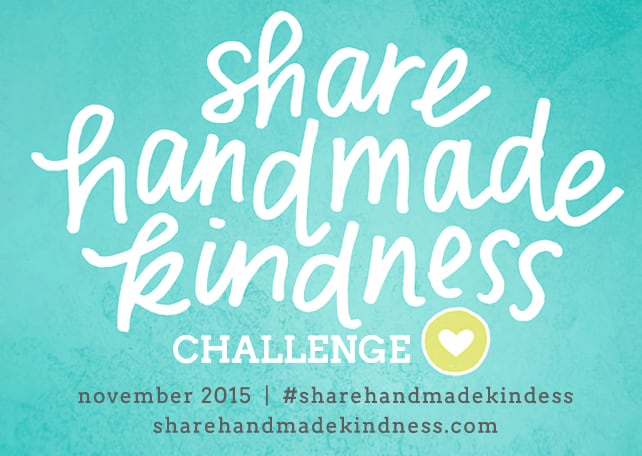 Have you heard of this
Jennifer McGuire
? I'm sure you have. If not, go check out her
blog
and her
Instagram
feed. I'm so lucky to be able to say that I have met her a handful of times now, and she is truly one of the most kindest, generous and humblest person I know. Not to mention funny and wise and open to share any good advice. This #sharehandmadekindness campaign really embodies who she is as a person and I absolutely love how she is using the reach of her audience to create an impact - to spread more kindness, more caring, more love, and to bring awareness to the
Kind Campaign
- a campaign to end bullying. Yes!
Thank you for doing this, Jennifer. Thank you for infecting us to share kindness through our craft.
She's also packed up some kits made with love and these two stamp sets from Hero Arts are quickly becoming my go-to sets. They are sitting out here and have been winking at me to get my craft back on. And for every purchase made of these stamp sets, 25% of the profits go to the
Kind Campaign
.
Here is my card using this stamp set
I felt inspired to play along in Ka's Tic-Tac-Toe Challenge. Here is the board in case you haven't seen it and want to play along as well.
I chose OneLayer -
Embossing
- Kraft; right down the middle. One Layer cards are always a challenge for me, but I thought I would add interest by building lots of layers onto the card. I heat-embossed the white sentiment onto the card and then started adding layers: stamped Distress Ink Tea-Dye across the card, added layer of acrylic white paint, followed by stenciling small brown hearts by scattering them across the card.
I also added some shadow into the sentiment with the Zig Wink of Stella Fine Glitter Dust Gold pen and liked how that turned out; to add more gold accents I added a few more gold hearts using the stencil again and then wiped a bit of Viva Decor Champagne as a small shimmery finish.
I find One-layer cards super challenging but I love how they carry in the mail :) I'm off to send this card to a friend...
Supplies
Stamps: (Acts of Kindness) Hero Arts
Paper: (Kraft) Papertrey Ink
Ink: (Hero Hues Pigment Ink - Unicorn) Hero Arts; (Tim Holtz Distress Ink - Tea-dye) Ranger
Embellishments: (Artists' Acrylics Basic Color Set - Titanium White) Utrecht; (Zig Wink of Stella Fine Glitter Dust - Gold) Kuretake; (Precision Pen 01 - Brown) American Crafts; (6x6 Stencil - Tiny Spaced Hearts) Simon Says Stamps; (Inka Gold - Champagne) Viva Decor