I am so sorry that I missed posting my project for DYSU last week. It was on the challenge site, since I was a good girl and uploaded my project before my internet went down. Things like that never has a space in life's lil plan, does it?

Anyways, I'm back. Keep your fingers crossed that my internet is not sporadically going to disappear. I've seen so many Comcast guys that I feel like I know all the service dudes along my route. Did you know there is an "outside crew" that deals with the cable box and the poles? And they are different from the "inside crew" that check your wifi and cable signal. Who knew, right? But you're not here to here me blab about Comcast business processes ;)

It's almost fall, and it's really time to think about Christmas. You'll love our calling this week: Silver. Yep, start thinking of all your things silver: embossing powders, Stickles, glitter, shiny sheer ribbon, metal embellishments...it all counts :)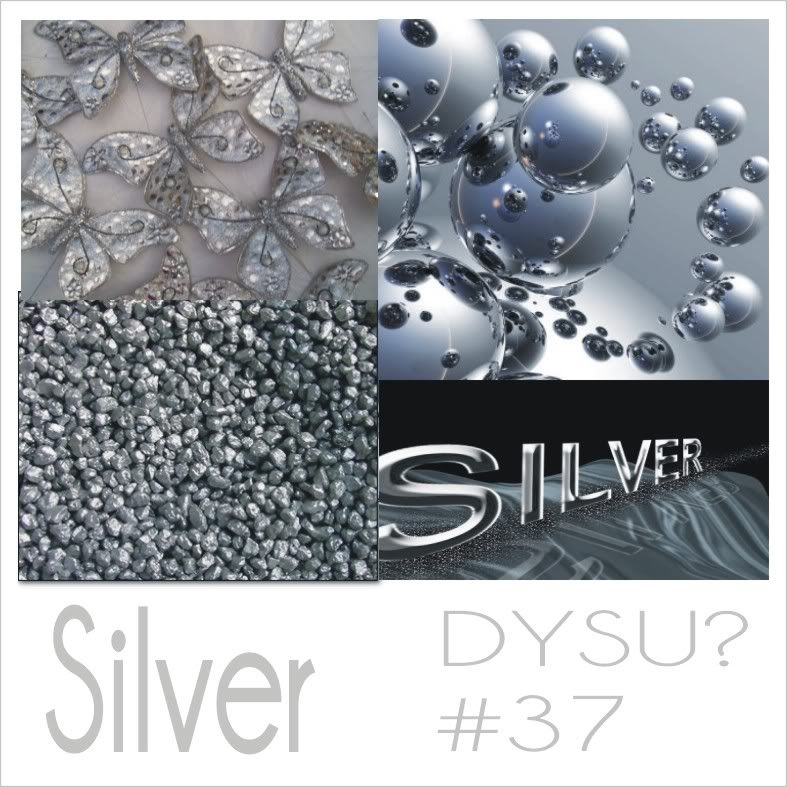 My card showcases a fun lil whimsy tree from Robyn's Fetish. I hope you like it :)
Stamps: (Ye Ole Christmas Tree) Robyn's Fetish; (Twas the Night Before Christmas, Very Vintage Labels No. 10 ) Waltzingmouse Stamps
Paper: (Paper Basics Card Stock - True Black) Papertrey Ink; (Basic Card Stock - Cream) Recollection
Ink: (Versamark) Tsukineko
Embellishments: (Soft-core Color Pencils) Prismacolor; (Stickles - Silver) Ranger; (Super Fine Detail Embossing Powder - Silver) Ranger
I just couldn't color the Christmas tree in silver. I had thought of making a "modern" Christmas tree with silver and maybe pink baubles. But for me, Christmas trees are green - a nice rich pine green, or forest green. Heck, I'll even settled for dried out pine green! But it has to be green...
What Christmas time traditions do you have? Are there some "musts" that you have to have? Leave a note in the comments field if you feel inclined to share :)
I hope to see you play along this week. Hop over to the DYSU blog to see some of their creative Silver projects.

Our sponsors this week: